Korean New Year: Seollal (설날)
Seollal is a Korean National Holiday. In lunar calender, Seollal is on January 1st; however, Koreans have their Seollal on January 23rd this year 2012. Similar to the Chinese New Year, it is a holiday to appreciate and welcome another fresh new year. There are several traditional events and acts that koreans do during this holiday.
1. New Year's bow: Sebe (세배)
New Year's bow is giving bows to the elders to show respect and express thanks. When giving the bow, one should say "Allow me to present you my bow (세배 드리겠습니다)" to be polite. In return, the elders gives words of blessing and money, which symbolize a thriving life for the children.
2. Ancestral rites: Charae/ Jaesa (차례/제사)
Ancestral rites is a way to show respect to their ancestors. To show respect, a table prepared with  tteokguk (a rice cake soup 떡국), fruits, sikhye (sweet rice drink 식혜), dried fish, and rice cake is served. It is believed that eating the food after the rites is for the descendants to receive the virtue from their ancestors.    
3. New Year's dress: Sulbim (설빔)
People wear new dress, new socks, new shoes to greet the new year fresh both physically and mentally. For children, they wear jacket-like top with sleeves of multicolored stripes. For adults, they wear the traditional korean dress, Hanbok (한복).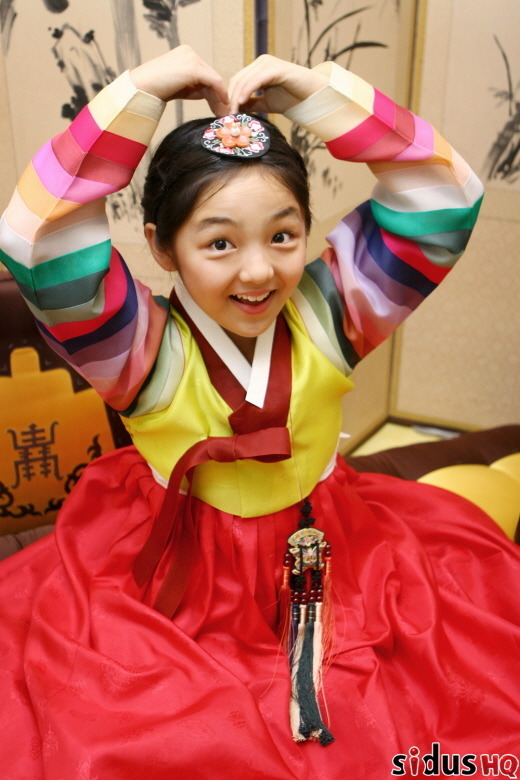 HAPPY NEW YEAR!